"ClayCo Nights" appears on Soundtrack to Feature Film Turned Out
ClayCo Nights
Slick Shawn
ClayCo Nights is a tale about the struggles of life in Clayton County, GA.
Read more…

In a world of lawlessness, Purge takes you on a journey In the mind of a Purge participant. Slick Shawn's delivery and cadence rides to this dope track all the way through the song with no hook.
Read more…
Stranger Things
Slick Shawn
3rd Studio Album, "Stranger Things" by Slick Shawn. This one touches on the serious sides of life and dealing with the death of his mother. Catchy hooks and 80s babies vibes this Album is sure to please!
Read more…
0:00/3:42

0:00/3:18

0:00/3:57

0:00/2:49

0:00/3:04

0:00/4:06

0:00/3:41

0:00/4:20

0:00/5:21

0:00/4:10

0:00/3:55
Slick Shawn is an Atlanta artist by way of Huntsville,AL. He is an International Record Artist having recorded in Mexico and Jamaica. The single "Superboo" was released in 2011 and featured on FM Cancun Radio in Cancun , Mexico. He also performed live in Puerto Morelos, Mexico and Isla Mujeres, Mexico . He performs Hip Hop, Spoken Word Poetry and is an Actor as well. His singles "Back In Love", "If They Gun Me Down", "Bravado", "You Can Do It" and "Fire Starter" respectively were all released in 2015. "The Slick Experience" Album was released October 2015. The  Album "Godspeed" was released 2017 which featured Big Rube of the Dungeon Family and Project Pat . He released the single and video  "Off the Grid" as well as "Hail to the King" recorded and filmed in  Montego Bay, Jamaica in 2018 . 2019 releases include Single "Saucin'" and Album titled "Stranger Things" In 2022 Slick released the single titled "Purge" and ClayCo Nights in 2023. ClayCo Nights and "Purge" both appear on the Soundtrack to feature  film "Turned Out" In which Slick is also acting in as Cortez.
He has blessed too many stages to name in ATL, the Hip Hop capitol of the World . In 2017 he performed at the Alabama Music Awards  and was nominated for Most Slept on Hip Hop Artist Male in 2017 and 2018. He was a featured Artist at the Alabama Black Expo & Naturals in the City in Huntsville. He also graced the stage at the African Street Fest in Nashville and Miami Live event in Miami Beach. He appeared twice at ATL'S own IBNX Radio and currently his music is being downloaded and streamed  from Australia to Canada,Mexico to Russia, Africa to all over the USA. His plays include "Rise Angie Rise" as Poppa Bear and "This Land is Your Land" as Chollie respectively. He starred in the film "Making Mary" by Dedra Muhammed as David Floyd. This is a man who knows no boundaries
In 2020 Slick started Spotlight Series podcast and has produced and hosted 2 seasons with a 3rd on the way. The podcast is on all podcast platforms youtube, IG, facebook, Roku TV. Slick is currently working with 2Hot Radio as Technology Consultant assisting with A&R development and Hosting Brand Building Zooms.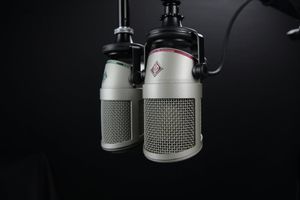 You are visitor number: 11987
Welcome to the Slick Shawn page powered by.  iRiE Swag ENT! "It's a brave world out there"  This is my interactive network where you  can keep up with shows and blogs. Also, listen to and download music
Godspeed is the second studio album for Slick Shawn which is a hardcore hip hop/rap album as well as spoken word. Featuring. Big Rube, Project Pat, Georgia ME, OG Kapone, Heaven Lacy, Da Promise Child, Wolfpack Fly & June B.
Read more…
0:00/3:29

0:00/3:08

0:00/3:34

0:00/3:41

0:00/4:31

0:00/3:48

0:00/3:45

0:00/3:21

0:00/2:28

0:00/3:49

0:00/3:33

0:00/4:27

0:00/3:19

0:00/3:03

0:00/3:20

0:00/4:01

0:00/3:02

0:00/3:01